1949 - Going to Kindergarten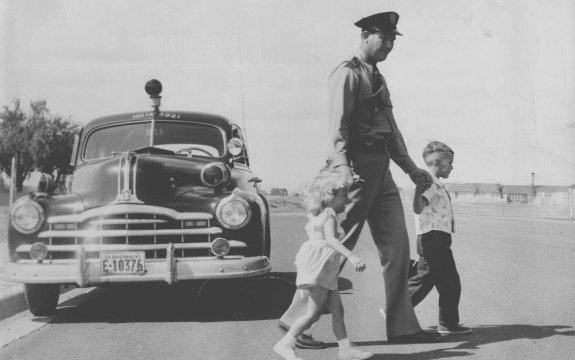 Picture provided by Richard Mumper.

Richard Mumper ('62) and Saralyn Reil ('62) are escorted across George Washington Way (to Jefferson Grade School) for their first day of Kindergarten in 1949 by Hanford Patrol Officer Chappell. Note the "expression" on Saralyn's face.

The picture was taken - looking north - at Jefferson - late in the afternoon to promote the beginning of school. You can just see that this (Van Giesen) is the end of a 4 lane George Washington - two lanes from here north.







page started: 02/11/00
page updated: 05/30/02
Email the webmaster
1949 GOING TO KTGN